VERIFICATION, PROTECTION & MODERATION
Safety comes first.
You can keep your server safe with Verifier's advanced verification and protection systems.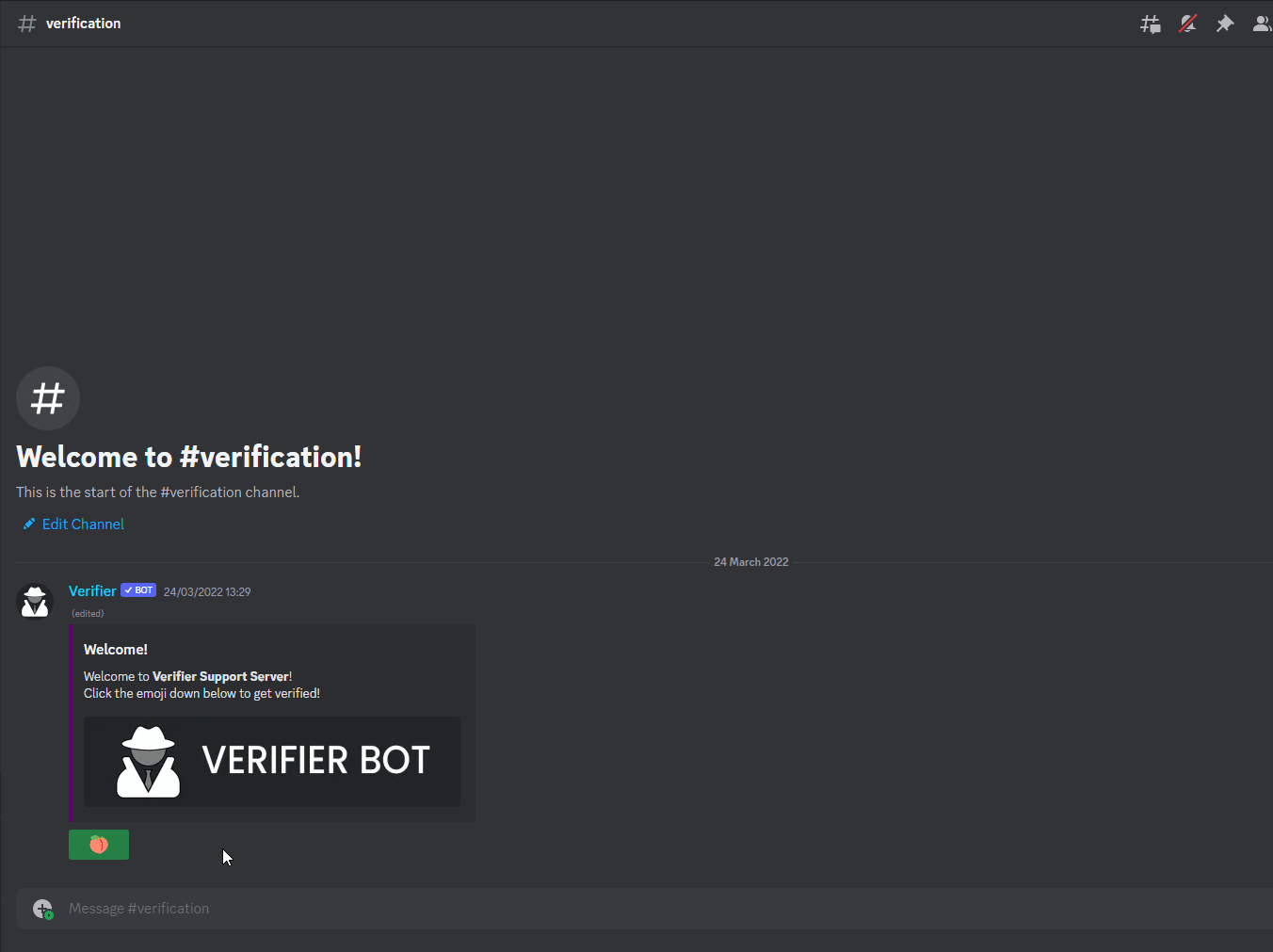 Last fetched at October 03, 2022, 03:52 AM UTC
STATISTICS
1,529,636
TOTAL VERIFICATIONS
Easy to use
Verifier has been updated with slash commands which is completely new for Discord. You can easily use the commands even if you don't know them.
User Friendly
Easy to understand for new users. You do not have to teach anyone individually anymore.
Verification
You can easily set CAPTCHA, Click-To-Pass or Web verification. If you have set it as CAPTCHA, users will get CAPTCHA message to verify themselves and Verifier will want them to enter the code they got in order to be verified.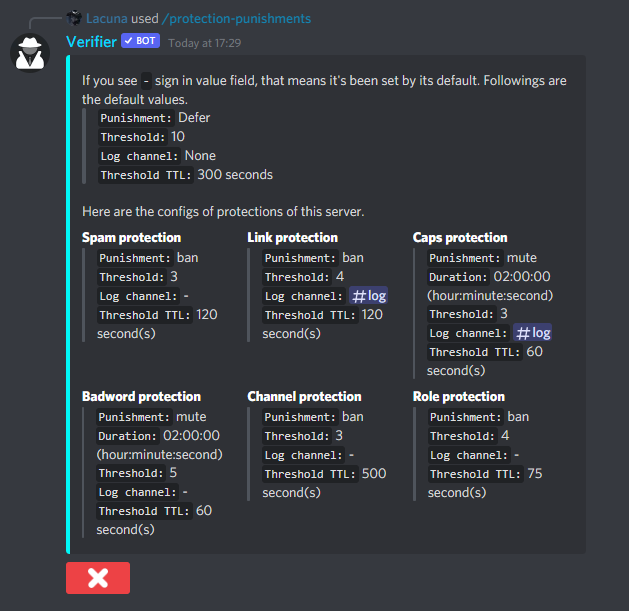 Fully Customizable
Verifier offers fully customizable behaviours. You can customize punishments and log channels of protections, verification type and many other things!
Detailed Logging
Be notified when users are verified, punished or muted by your staffs and see detailed information of taken action.
Are you interested in?
Then what are you waiting for? Invite Verifier and explore more!
1,529,636
TOTAL VERIFICATIONS